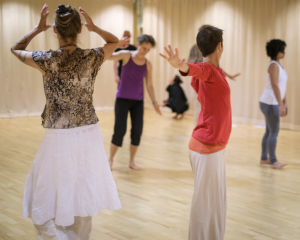 Date: 22 March 2019, LONDON
Times: 9.30am-7.00pm
The Somatics Toolkit for Ethnographers proposes physically engaged, or 'embodied', approaches to familiar research activities such as conducting literature review, gathering and analysing data, writing and presenting. It offers embodied gateways into your project, and supports you to stay healthy and well in the challenging process of conducting research.
The launch event offers:
a thorough integration of body and mind; moving between the cognitive and the physical, the verbal and movement exploration;
a reflexive and spacious opportunity to engage with your academic research and research community;
practical and cognitive exploration of embodied territory that is for the most part unchartered in academic teaching / ethnographic methods;
movement exploration of concepts such as participant observation, insider/outsider, leaving/arriving, the relevance of position on perception;
a sensory journey that includes amazing middle-eastern food by Honey & Co;
a possibility to consciously learn and integrate some unique life skills, without separation between research and the rest of life
Keynote 1: The Moving Body as Involved Witness by Sandra Reeve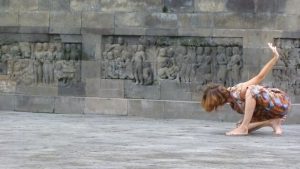 Sandra Reeve is an Honorary Fellow at the University of Exeter, UK where she completed her doctoral thesis on The Ecological Bodyand the author of Nine Ways of Seeing a Body (Triarchy Press). Move into Lifeis her annual programme of autobiographical and environmental movement workshops which stimulate her movement research in complexity thinking, sustainability and performance. She both facilitates and creates small-scale sustainable events. She is an author, a movement psychotherapist and a supervisor.
Keynote 2: Ethnography as Alchemy 
Prof. Véronique Benei is an anthropologist and research director at the National Centre for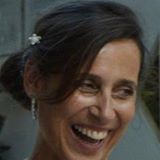 Scientific Research (CNRS). Her work is rooted in a multi-local, embodied and sensory political anthropology (India, Colombia, UK) and addresses issues of knowledge production, nationalism, citizenship and secularism as well as the history and memory of violence (displacement, slavery) at the intersection of class and race. She authored Schooling Passions: Nation, History, and Language in contemporary western India (Stanford, Stanford University Press, 2008) and Santa Marta Poetica ou dire le politique autrement. Explorations ethnograhiques en Caraïbe colombienne (Paris, L'Harmattan, 2016). Veronique is also a certified Movement Medicine teacher and facilitator and has been developing ways of integrating movement and embodied practice in her research seminars and supervision.
Location:
9.30-4.30: University College London, 14 Taviton Street, London WC1H 0BW
5.00-7.00: Royal Anthropological Institute, 50 Fitzroy Street, London W1T 5BT
Here is a PDF file of the programme.
Here is the PDF file of the powerpoint presentation.